Our knowledgeable staff are passionate about providing families guidance and support during the funeral planning process and well after the funeral. Together, we can honor your loved one's life while beginning your grief journey.
Botetourt Funeral Home, Inc.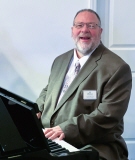 Keith Wood
Staff Pianist and Music Director
Known throughout the area for his musical talent and having sung with David Austin as Austin and Wood for over 40 years, Keith Wood started out with us playing the piano and other musical instruments at funerals. Ray and Bobbi thought his talents would be good also during the visitations and he has excelled at that and we have gotten many compliments on Keith's joy of giving to others through his music. He also answers the phone and does data input for us during the evening hours.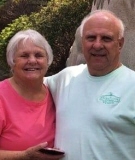 Jim Polniak
Funeral Assistant, Certified Crematory Operator
Jim and Kathy live on Timber Ridge in Buchanan, he is a retired U S Air Force Master Sergeant, and also he has retired from the Commonwealth of Virginia as the Botetourt County Health Department Office Manager. He and his wife are memebrs of the Virginia Presbyterian Church in Buchanan. Jim works in all aspects of the funeral home and enjoys helping families in their time of need